Timeline
IBT Media History
2005
Beginning
Etienne Uzac and Johnathan Davis conceive a global newspaper that can serve the needs of businesses nationally, while connecting the dots internationally.
Uzac and Davis move to New York to finalize plans and begin operations.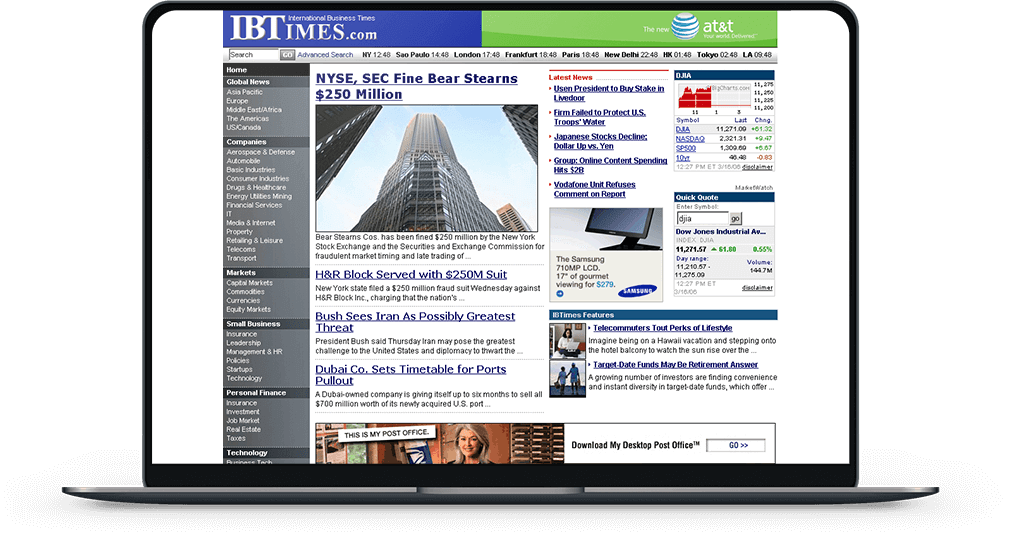 2006
Official Launch
IBTimes is officially incorporated in New York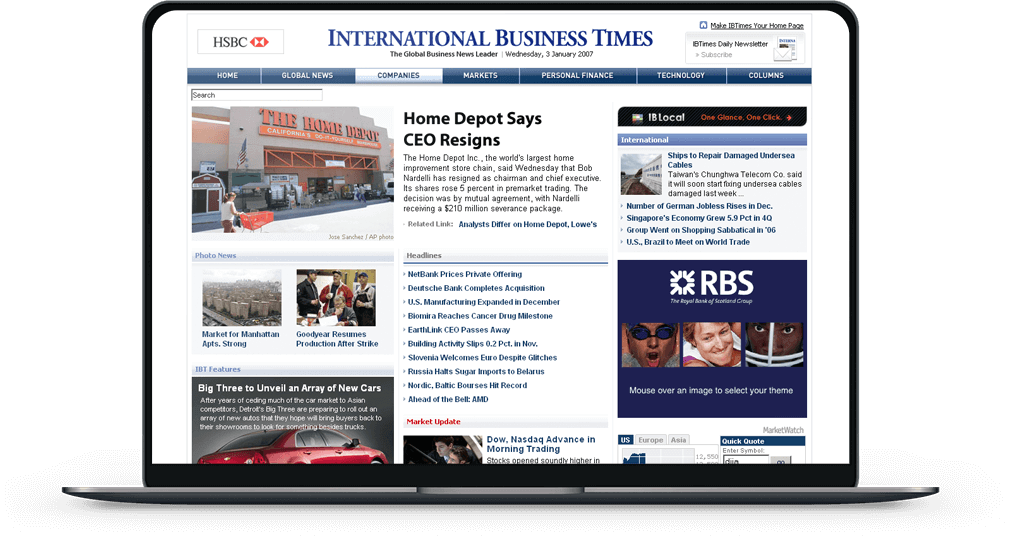 2007
IBT Forex Center & Commodities Center
The IBT Forex Center was launched in Q4 of 2007 and has grown to become the largest portal serving currency traders on any mainstream publication.
The IBT Commodities Center is launched, providing news, analysis, and opinion for commodities traders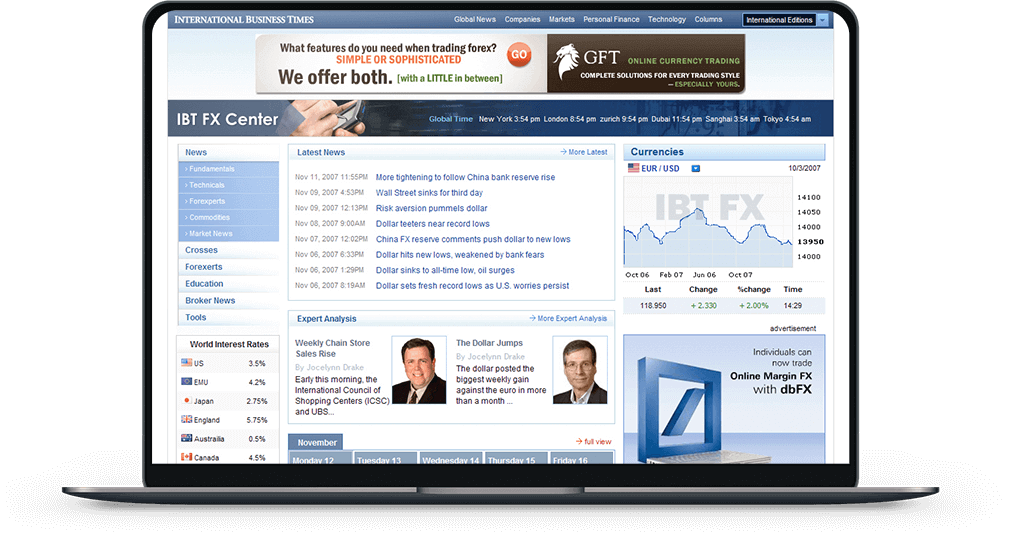 2008
IBT Education & IBT Travel
The Education Site is launched, offering news regarding business-schools for prospective students and those generally interested in the industry.
IBT Travel is also launched, comprising primarily of features on destinations of interest around the world.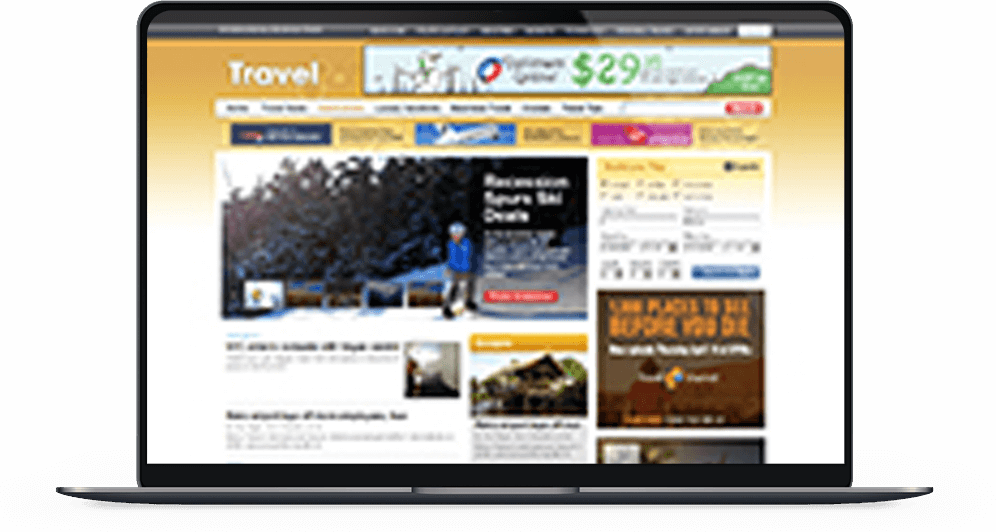 2009
Global Network
IBTimes global editions are launched including United Kingdom, India, Australia, China, South Korea, Japan, Italy, Spanish, Portuguise and keep expanding the global network.
IBT Jobs, Health and Real estate
Jobs and Careers section is launched in Q2 of 2009, giving insight on the global labor markets, with trend analysis and tips for the job seeker.
IBT Business and Health is also launched, with a news focus on health sector, and features relating to personal health and health research
Responding to the heightened demand for private and commercial real-estate information after the unfolding of global markets beginning in 2008, IBT launches its Real Estate vertical shedding light on the buying and selling of global residential and commercial properties. It also highlights interesting architecture around the world and design trends.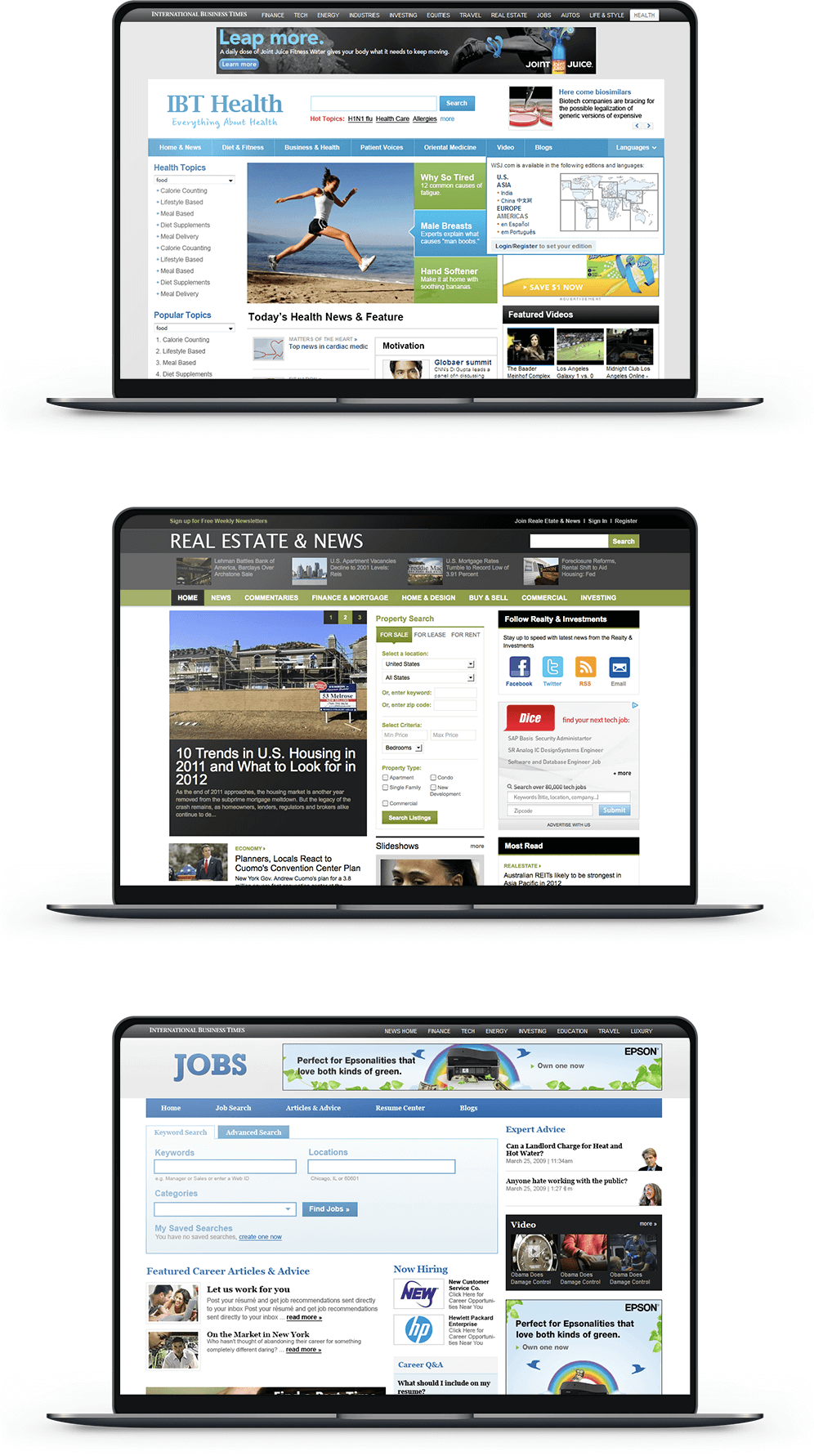 2010
Continued Expansion
IBTimes continues to expand its coverage, launching several new verticals to cater to the varied interest of its core business audience.The specialty sections include a new Luxury section, catering to luxury lifestyles, Books which followed traditional publishers and the rise of self publishing, Education tracking global MBA programs, and Entertainment following global stars and the companies that produce them.
Later, Law, Arts and Design, and Autos were added, rounding out IBTimes as a business focused publication with the breadth and depth necessary keep readers ahead of the trends.
The first commercial products also launched, including a subscription newsletter featuring proprietary news and equity analysis, and the launch of a custom research arm.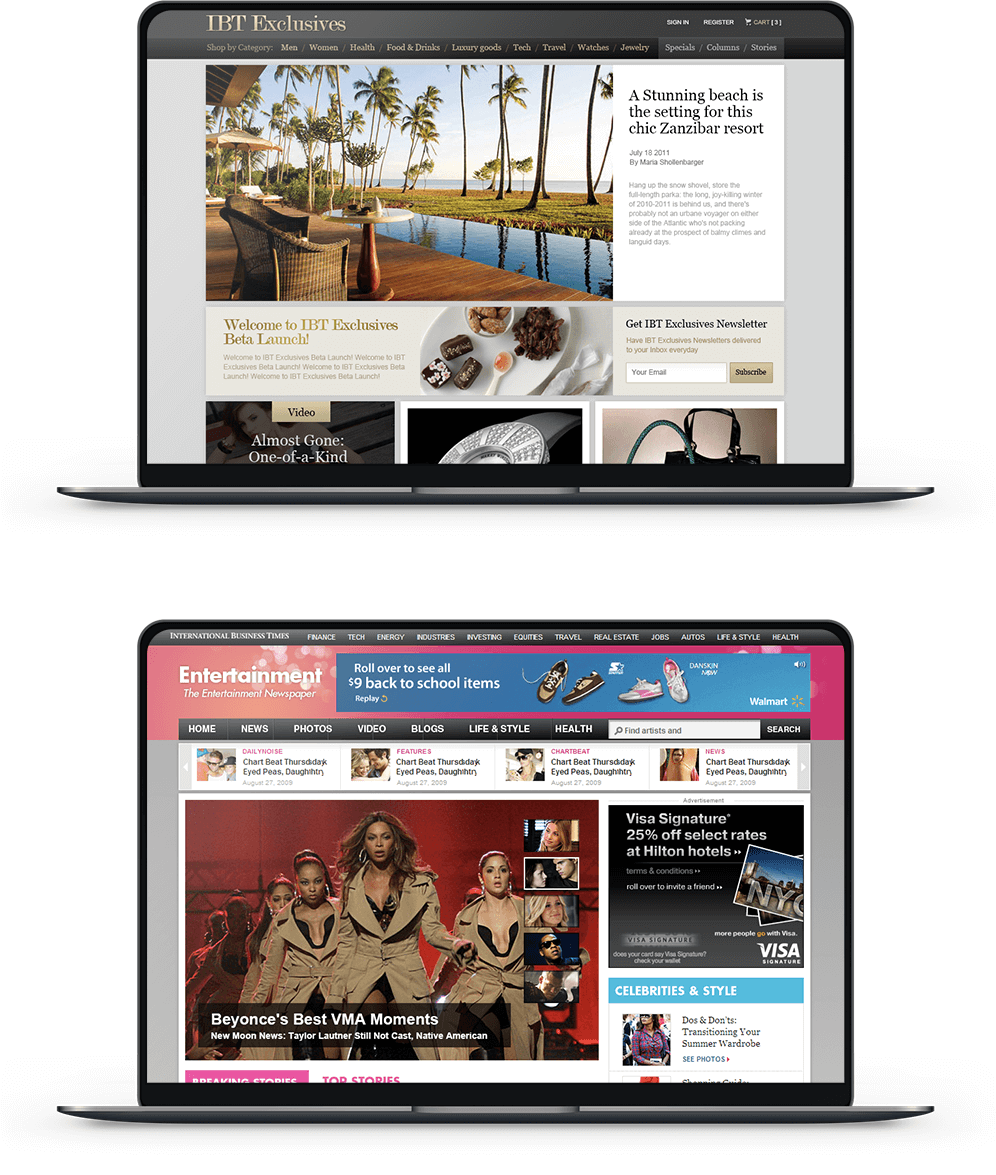 2011
Exponential Growth
IBTimes launched an innovative newsroom strategy, incorporating new inhouse real-time analytics, and a revolutionary upgrade to its proprietary content management system to connect global-edition editors inside a unified system.
The publication sees 1200% growth and moves into a new 50,000 square foot headquarters in downtown Manhattan.
The first year of IBT1000 was launched, a new proprietary global index of the fastest growers across the world and their stories.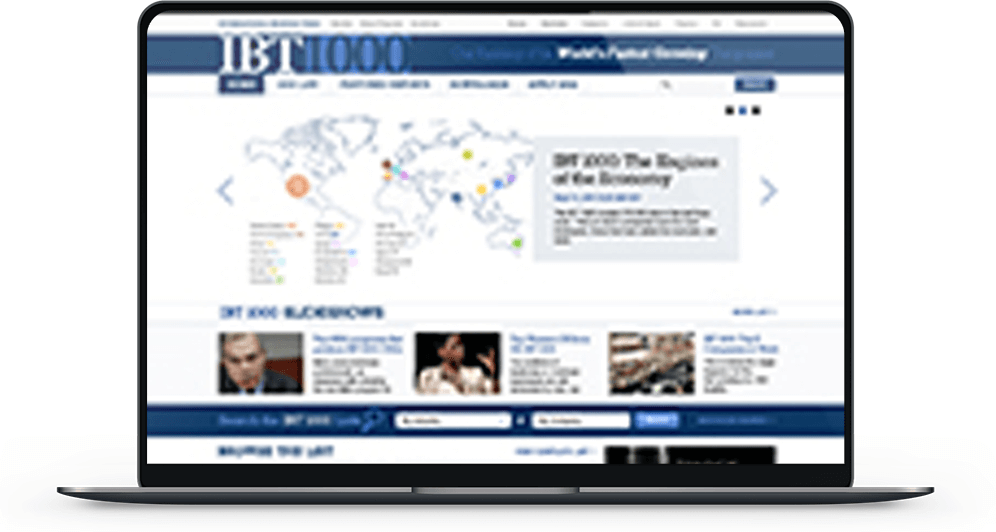 2012
IBT Media Uveiled with Several New Brands
The company reorganizes as IBT Media, an expanded global media group to better leverage intellectual property developed in IBTimes, while also positioning it to serve comprehensive coverage across a number of domains, including business, consumer interests, medical and technology. The new group comprises both publishing and platform divisions to meet the needs of readers around the world.
The group launches with several new niche websites, such as iDigitalTimes, iDesignTimes, and iMotorTimes, in addition to other specialized sites to serve and create communities of enthusiasts that seek to follow the latest news surrounding their interests.
New Platforms Launched
Bizu.tv, a new business friendly video platform is launched to serve the needs of C-level executives, small business owners, investors and more with high-quality video. The platform operates as a syndicator and a destination
The IBTimes iPad app is also launched, giving readers global news and insight away from their computers on the go.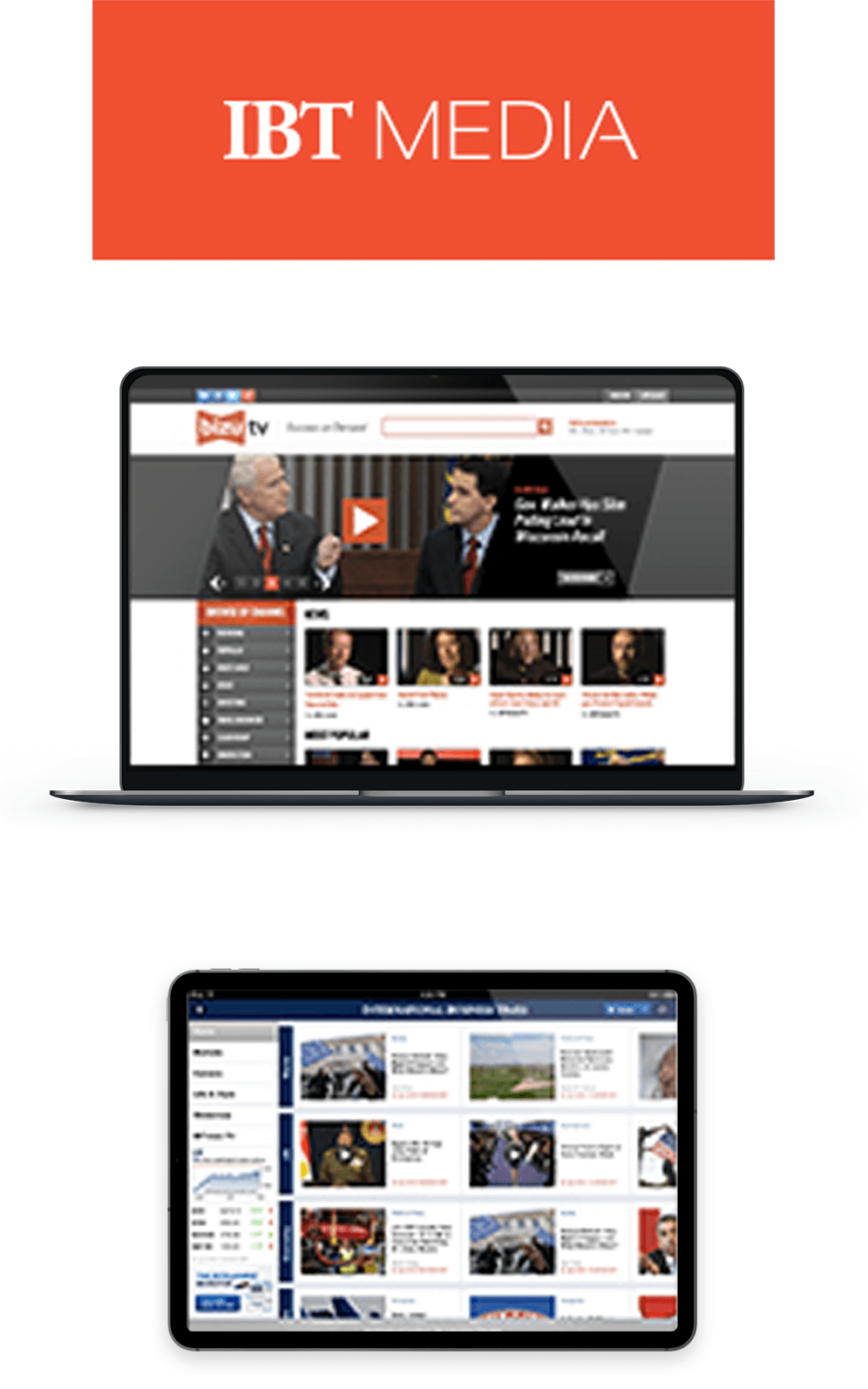 2013
Broadening the Base
As a newly formed media group, IBT Media identifies further underserved markets and launches new publications to meet that demand. MedicalDaily launches to serve coherent, accurate, easy to understand health and science information. HollywoodTake gives a new take on Hollywood with exclusive access to stars and industry insiders. LatinTimes launches to serve a growing, underserved market of Latinos in the US and abroad.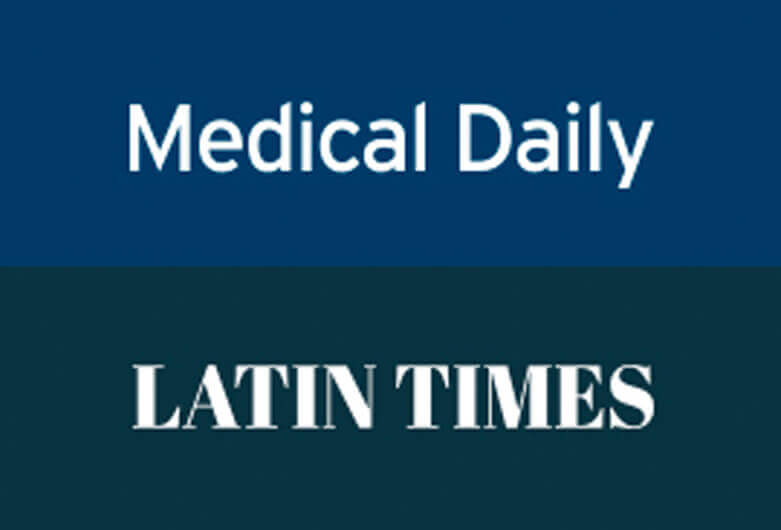 IBT Media Acquires Newsweek
In the fall of 2013, IBT bought Newsweek from IAC. IBT believes in the 80-year-old brand and the amazing journalism it has produced. Newsweek's long history of delivering high-quality, impactful news aligns well with IBT Media's culture and mission.

2018
IBT Media reaffirms its committment to serving global business
After moderinizing the Newsweek brand with a world-class digital-first operation, and putting an all-new, critically acclaimed magazine back in newstands, IBT Media spins off Newsweek into its own, independent operation and focuses on continuing its original mission.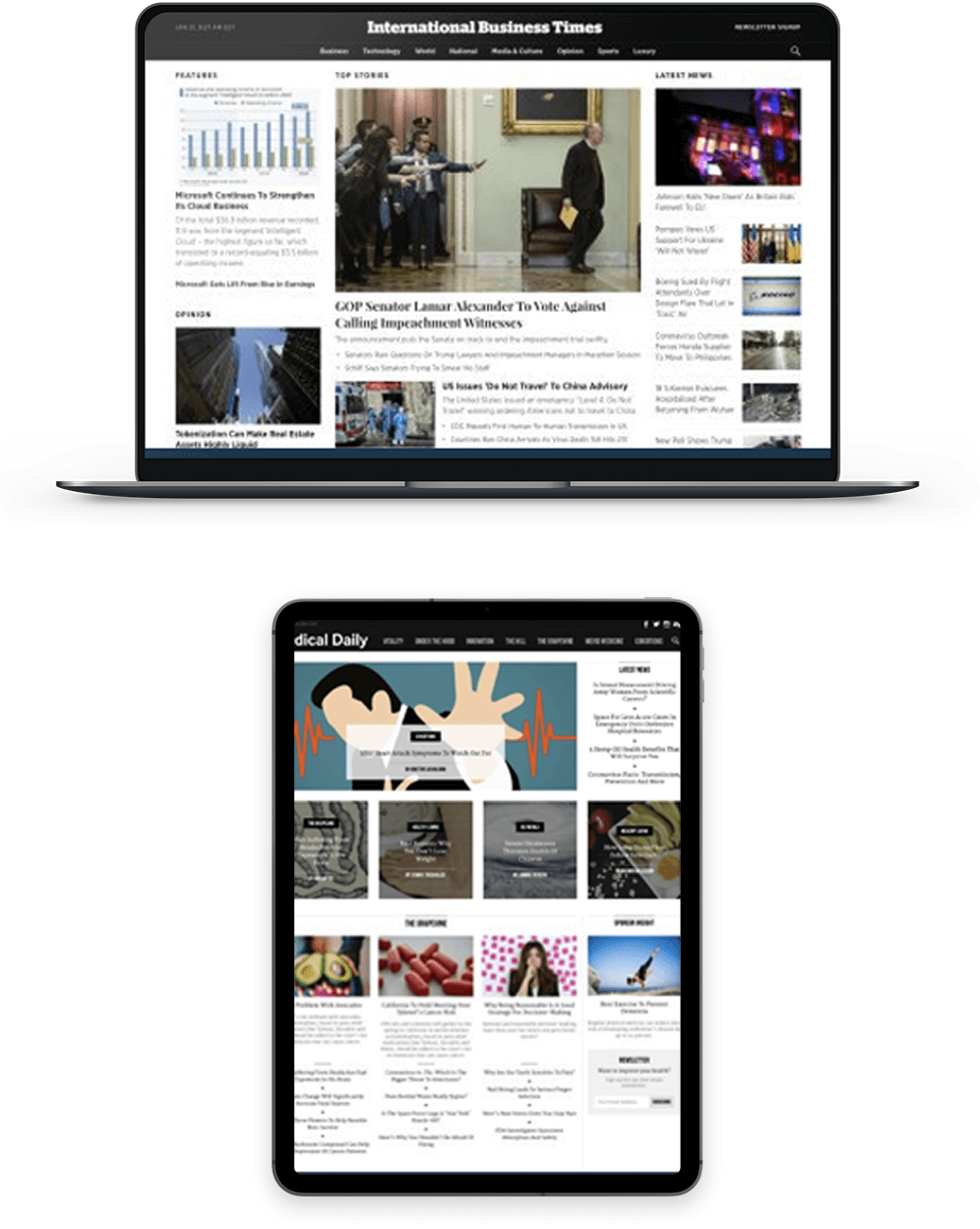 2020
IBTimes launches new B2B services
IBT launchs IBT Spotlight to help businesses navigate the myriad of vendor options and make informed decisions about choosing the best providers for their needs locally.
2021
IBT highlights CEO's and Companies making positive impact
Social Capital, a global forum highlighting business leaders that are transforming society with social capital by respecting their customers, employees and colleagues launches. Ten CEO's are selected monthly to tell their stories in their own words on how capitalism done right can make a lasting impact on communities locally and globally.
Future
The company plans to continuing expanding its operational and editorial footprint, launching more national editions to serve local economies and inform our global outlook, while adding more products, services, content and information to empower business globally.